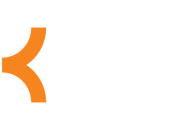 About Kitron
Kitron is a leading Scandinavian Electronics Manufacturing Services (EMS) company, delivering improved flexibility, cost efficiency, and innovation power through the value chain. The company has operations in Norway, Sweden, Denmark, Lithuania, Germany, Poland, the Czech Republic, China and the United States. With 3000 highly skilled employees, Kitron manufactures and delivers anything from fully assembled electronic circuit boards to complete end - products for customers globally. Related technical services like prototyping, industrialization, material analyzing and test development are also key competencies offered by Kitron.
Our values

---
Location: Windber, Pennsylvania
We are looking for a Component (Jr.) Engineer to join us on-site at our U.S. location in the Johnstown, PA area. This exempt role will report directly to our Engineering Supervisor. This position functions with a 9/80 work schedule which includes (8) nine-hour days and (1) eight-hour day. This allows for (1) weekday (typically Friday) off over a two-week period. This is a customer-facing role requiring a high level of professionalism and relationship building.

Duties/Responsibilities
Create parts in the system and all of the component requirements, i.e. MSL, can it be washed, alias
Complete time calculations for process and assembly
Break down customer data packages and determine the time it would take to build them and if any special tooling is needed
Ensure compliance with customer, Kitron, and regulatory requirements on components
Register components in information system and planning systems
Create cross references between the customer and Kitron item number
Prepare component list and upload into planning systems
Suggest replacements for currently used components and, if required, initiate the tests for alternatives
Develop relationships with customers and ensure requirements are met
Assist customers on component issues in development, new product introduction, and serial production stages
Follow current roles defined for registration and maintenance of article numbers
Convey analysis and other documents related to the industry
Strive towards standardization of processes and items across Kitron Group

Required Skills/Abilities
Ability to work with challenging deadlines and frequently changing priorities
Ability to work with a group
Strong analytical and problem-solving skills with the ability to assess problems or issues
Ability to learn new applications such as planning systems, Excel, and other company systems
Strong attention to detail
Ability to adapt and multi-task in a fast-paced environment
Education and Experience
Bachelor's degree in manufacturing, electronics, or similar engineering field
Minimum 2+ years in a related role, preferably in EMS industry
Physical Requirements 
Prolonged periods of sitting at a desk and working on a computer.  Light physical effort equal to frequent lifting or moving of lightweight materials. Combination of office and plant environment.

What We Offer
At Kitron, salary offer is based on the level of experience and competencies of the candidate;
Performance-based annual reviews;
Medical, dental and vision insurance;
Company paid life insurance, short term disability, and long term disability;
Additional benefits for life insurance and short term disability;
401(K) with company match;
9/80 work schedule;
A highly skilled and motivated team of colleagues;
Opportunities for personal and professional development.

We are an equal opportunity employer. Qualified applicants will receive consideration without regard to their race, color, religion, sex, national origin, age, disability, genetic information, sexual orientation, gender identity or expression, pregnancy, veteran status, or any other status protected by applicable law. If you require a reasonable accommodation in completing the application process or during the interview process, please let us know. We will make every effort to accommodate your needs in accordance with applicable laws and regulations.
Department

Engineering

Role

Manufacturing Engineer

Locations

Kitron USA
Already working at Kitron United States ?
Let's recruit together and find your next colleague.